If you are an RCI Weeks Subscribing Member, you know that depositing is the first step in planning your RCI exchange vacation and the earlier you deposit, the more Trading Power you'll have.
What Happens If You Wait To Deposit?
As the time between your deposit and when your week begins continues to lessen, so does the amount your week will be worth in Trading Power.
Here's a breakdown of Trading Power percentages once it is less than 9 months away from your check-in date:
181-270 days = 95%
91-180 days = 90%
31-90 days = 80%
15-20 days = 60%
14 days or less = 45%
Depositing doesn't mean you need to plan your vacation right away – you have up to two years to exchange after you deposit. That's two years of dreaming, planning, and booking.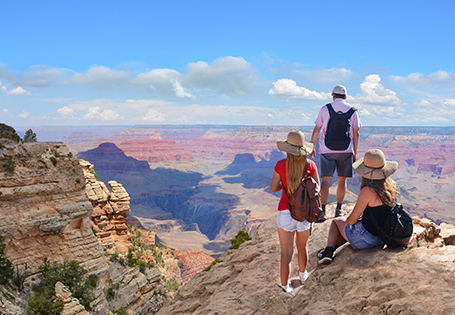 How To Deposit
Deposit in a way that is most convenient for you! Either log in to your account on RCI.com and deposit through the "Manage My Deposits" space on your dashboard or give us a call at 800.338.777 and speak with an RCI Travel Guide.
No matter how you deposit, make sure you are doing it at least 9 months in advance of your Week's check-in to receive maximum Deposit Trading Power.
Don't lose out on the value your Week is worth. Deposit early to ensure your Trading Power is 100%.
Let your Trading Power take you places with RCI.