VIBRANT CITIES & LUXURY ISLES: VIETNAM & MALDIVES
If you're looking for a dream holiday experience for the tail end of your summer, look no further than Asia.

Asia is replete with captivating destinations that will satisfy the travel bug in you. This summer, turn your dreams into a reality and let yourself be carried away by the enthralling urban centres of Vietnam and dive into the coastal charms of Maldives.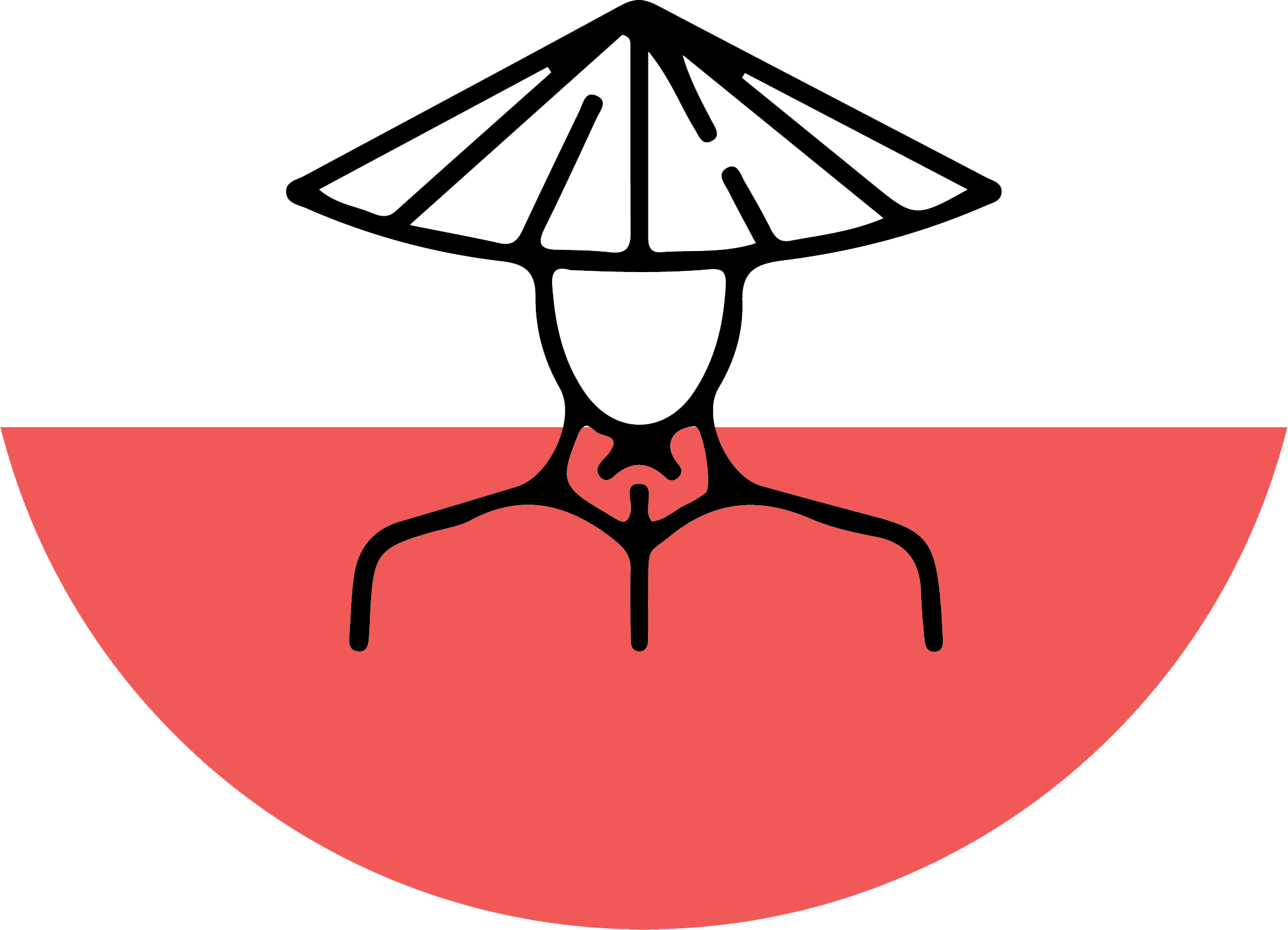 Colourful country: Vietnam
With Vietnam, you'll never run out of things to discover and enjoy. With its harmony of colonial grandeur and tropical retreats, Vietnam offers impressive treasures that are both old and new.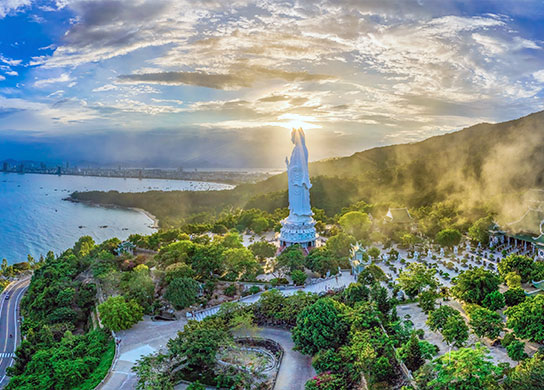 1. Visit historical temples in Da Nang
Da Nang is a coastal city located in central Vietnam. In here, you can find the My Son Sanctuary, a UNESCO World Heritage Site composed of abandoned and partially ruined Hindu temples. It served as the religious centre of the Champa Kingdom, which was built in the 10th century.

Go on a day trip to Marble Mountains, a cluster of five limestone peaks in the area. Each mountain was named after the five elements of Eastern philosophy — metal, fire, wood, earth, and water. This complex is also home to several caves and Buddhist temples.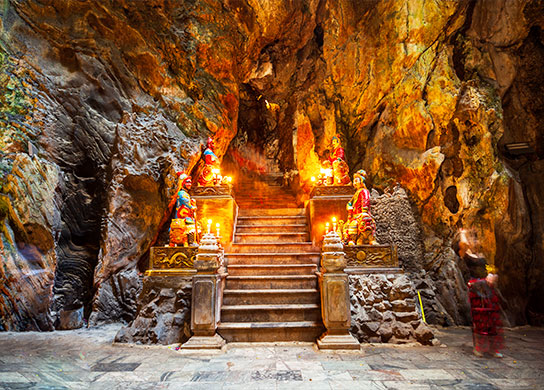 2. Go on an excursion in the Po Nagar Towers in Khan Noa
Built between the 7th and 12th centuries, the Po Nagar Cham Towers in Khan Noa serves as one of the key destinations for Buddhists in Vietnam. To this day, the towers are actively used by Cham, Chinese, and Vietnamese Buddhists. These temple towers are dedicated to Yan Po Nagar, a goddess who, according to the legends, descended from the heavens to instruct the Champa people on how to develop their agricultural treasures.
3. Take a dip at the emerald waters of Hon Tam Island
After your cultural excursion, unwind in the pristine beaches of Hon Tam Island in Nha Trang. Hon Tam's sand bank boasts of fine white sand and crystal-clear waters where you can either take a dip or immerse yourself in the sea's cool breeze while relaxing on a sun lounger.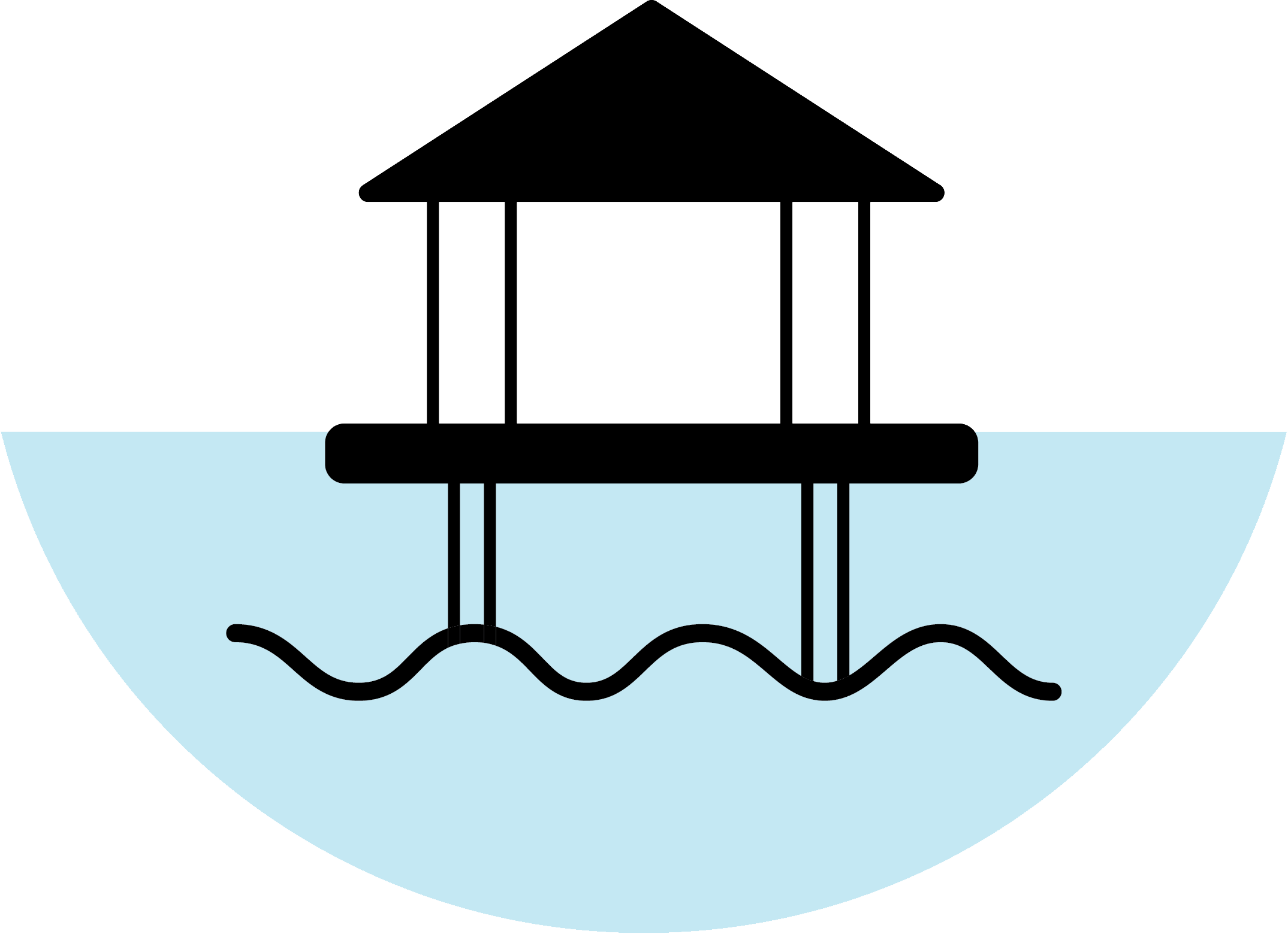 Emerald Islands: The Maldives
Experience the ultimate ocean getaway when you visit the Maldives in South Asia, situated in the Indian Ocean. The islands have long been synonymous with tropical bliss and with its wide collection of white sandy beaches, turquoise waters, and overwater bungalows — it's not hard to understand why it gained its moniker.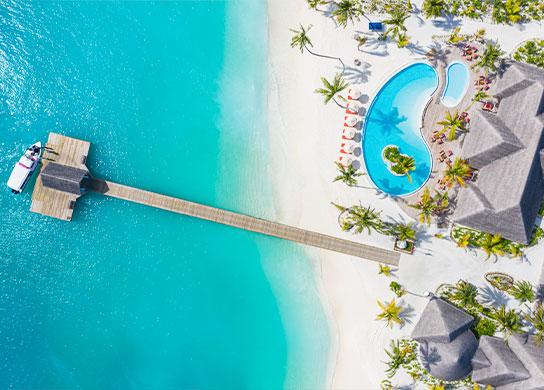 1. Get near the whale sharks in South Ari Atoll
The Maldives are known for their rich marine biodiversity. As such, incredible marine animals like whale sharks and manta rays can be spotted swimming around the islands all year-round. However, there are certain spots that provide a better viewing experience if you really want to get up close with these incredible creatures.

The ultimate whale shark-watching hotspot is in South Ari Atoll (or Alifu Dhaalu Atoll). Chances of seeing the whale sharks are high here because the area is abundant with plankton. Whale shark sightings are also at peak around August-November.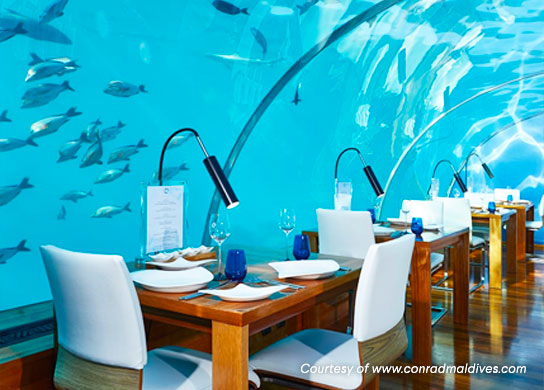 2. Have an underwater dining experience at the Ithaa Undersea Restaurant
Get a panoramic view of the island's coral reefs when you dine in the Ithaa Undersea Restaurant. Renowned as the first ever underwater restaurant, this remarkable establishment is nestled five metres below sea level at the Hilton Maldives Resort and Spa. The acrylic underwater tunnel only seats 14 with set lunch and dinner menus, so be sure to reserve a seat before you go here.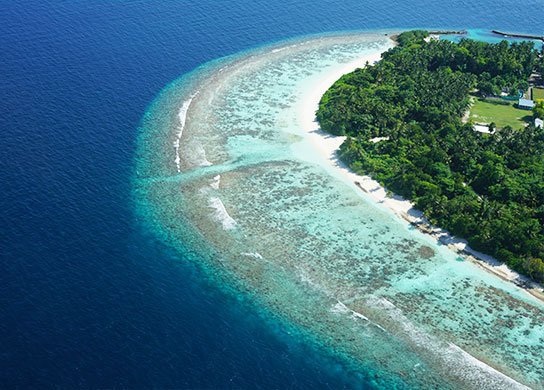 3. Visit Baa Atoll, a biosphere reserve
Baa Atoll is located in the centre of the islands' chain of atolls. It is also home to the world's largest population of manta rays and is considered as a World UNESCO Biosphere Reserve. Visits to this conservation centre allows you to snorkel and dive in Maldives' clear-blue waters, where you can marvel at the beauty of rich coral reefs that serve as the home to thousands of marine species including marine turtles, whale sharks, and endangered sea creatures.

Unlock a world of possibilities and have a holiday experience like no other with these destinations! Check out our RCI website www.rci.com for available resorts and begin planning and gain access to over 600,000+ world-class affiliated hotels, resorts, and more.