Taking food on the road is a delicate task. These top travel coolers promise to keep perishables at the appropriate temperature, ready to devour when the mood strikes.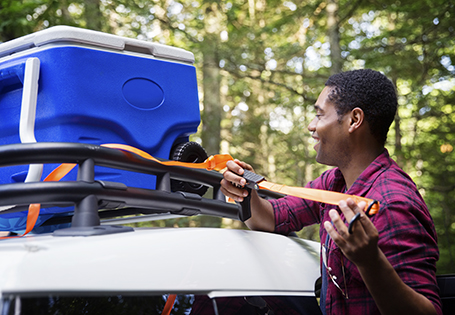 Maelstrom — Unfold. Fill. Enjoy.
The Maelstrom Icy Hollow soft-sided cooler folds flat — a relief for those with limited storage. Lightweight but tough, this little gem holds just over 10 gallons. Bells and whistles include a bottle opener, mesh pocket, and expandable bungee ties for handy exterior storage.
Price: Around $40
YETI — Built To Withstand Extreme Fun
Reinforcing YETI's hardy reputation, the Tundra 65 hard cooler offers superior insulation, keeping your precious provisions cool for up to 10 days. Designed for rough-and-tumble adventure, this mini-tank weighs 29 pounds empty, so grab a friend to help when it's full.
Price: Between $350 and $400
Igloo — 100% Responsibly Made
The 1947 iconic Texan brand Igloo continues to innovate with the creation of RECOOL — the first cooler made entirely with biodegradable materials. When it's time, you won't feel bad tossing this earth-friendly option.
Price: Around $10
RovR — Can't-Stop-Me Wheels
Why lift when you can pull? The sturdy, state-of-the-art RovR RollR 45 is equipped with all-terrain tires to ensure you'll glide over land. An innovative built-in "wagon bin" opens atop to help with cups, sunscreen, and towels. Bonus: This travel cooler can attach to a bike if two-wheeling is your jam.
Price: Somewhere in the neighborhood of $400
Travelpro — Savvy 2-In-1 Pick
Throw the Travelpro Essentials 2-in-1 travel tote over your shoulder or thread it through your luggage handle. A top opening allows you to conveniently reach for perishable goodies in the insulated compartment.
Price: Around $100