Ah, summer in the Berkshires.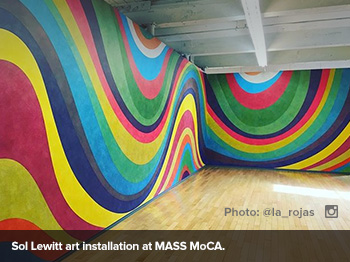 As you drive the winding roads through a dappled landscape of maple, red oak, beech and birch trees, past quintessential New England villages, you might not realize that this corner of western Massachusetts is home to more than 65 cultural institutions. Yet, tucked among the green hills are preeminent museums, galleries and theaters whose exhibitions and performances will satisfy any lover of the arts, serious or casual.
MUSIC AMONG THE TREES
The hills are literally alive with music at Tanglewood, the summer home of the Boston Symphony Orchestra. Located between Stockbridge township and Lenox, the estate's 500-plus acres of lawns and gardens provide a perfect backdrop for classical music, as well as occasional pop and jazz concerts.
Most performances take place either at the Koussevitzky Music Shed, an open auditorium that seats 5,000, or at the 1,200-seat Seiji Ozawa Hall. The seats sell out quickly, so it's best to reserve in advance. For a more spur-of-the-moment outing, bring folding chairs (or rent some there) or just a blanket, and picnic on the lawn outside either hall—tickets are almost always available. The air smells of fresh-cut grass, and as the sun sets in the hills and the music swells, there's nothing more magical. Buy picnic fixings at the Marketplace Kitchen in Great Barrington, 16 miles south of Lenox on Route 7.
ART ON THE EDGE
For something more contemporary and experimental, head up the road about 30 miles to the Massachusetts Museum of Contemporary Art, the largest center for contemporary visual and performing arts in the country. Housed in the former Sprague Electric Co. plant in North Adams, the 13-acre MASS MoCA "campus" (as it's called) includes enormous galleries with changing art exhibitions, a bookstore, shops and restaurants.
On view, as it will be for the next 20 or so years, is "Sol LeWitt: A Wall Drawing Retrospective." For this exhibition, the museum constructed nearly an acre of interior walls to showcase LeWitt's large-scale wall drawings, spanning the artist's career from 1969 to 2007.
MASS MoCA's performing arts schedule includes music, theater, dance, film and cabaret. If you get hungry, the museum has a small café, but for something special, hold out for dinner at the Gramercy Bistro, a restaurant that relocated itself to the MASS MoCA campus a few years ago. Chef-owner Alexander Smith's creative American fare focuses on organic meats and local produce.
Since MASS MoCA opened its doors in the late 1980s, Boston and New York artists have flocked to North Adams, setting up studios and lofts in nearby industrial buildings. Hudsons, adjacent to the Gramercy Bistro, displays artworks along with antiques, Persian rugs and collectibles. A weekend gallery at the Eclipse Mill, a former textile mill that's home to potters, painters, musicians and other artists, shows works by residents.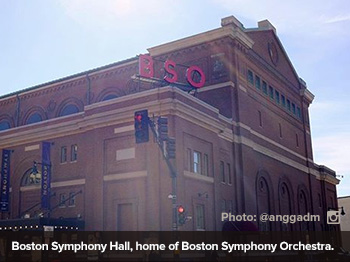 WILLIAMSTOWN TRIO
Williamstown, 5 miles west of North Adams, is always abuzz with creative activity. This small town near the border of Vermont and New York is home to Williams College, and has a world-class theater festival and two influential art institutions. The Williams College Museum of Art holds a collection of more than 13,000 works that span the history of art.
The nearby Sterling & Francine Clark Art Institute, aka "The Clark, assembled paintings from museums in Barcelona, Paris, Los Angeles, Washington, D.C., and beyond to examine the Spanish artist Pablo Picasso's lifelong obsession with the work of the French painter and sculptor Edgar Degas.
Theater lovers shouldn't miss the Williamstown Theatre Festival, which presents new plays and reinterprets the classics, as well as hosts late-night cabarets and other special programs and events.
CURTAIN UP
If you just can't get enough live theater, you'll find that the Berkshires are brimming with other superb performances.
"To be or not to be?" is an easy question to answer in Lenox, where Shakespeare & Co. has been showcasing the Bard for nearly 40 seasons. In Stockbridge, ditch your car and walk to a show at the Berkshire Theatre Festival. One of the country's oldest professional regional theaters, it offers a mix of revivals, classics and premieres. The Main Stage was originally designed as a casino by Stanford White in 1888; the Unicorn Theatre sits in the Mellon family's former barn.
Close to the center of Stockbridge, stone pillars mark the entrance to the 36-acre estate of the Norman Rockwell Museum. A New Yorker by birth, the famed illustrator is most often associated with this corner of the Berkshires. It's here that he spent his last 25 years, mining the local populace as models for his depictions of small-town American life. The museum houses the world's largest collection of Rockwell's art, presented in changing exhibits that offer something new each visit.
THE DETAILS
Tanglewood: 31.888.266.1200; tanglewood.org
Marketplace Kitchen: 1.413.528.5775; marketplacekitchen.com
Massachusetts Museum of Contemporary Art: 1.413.662.2111; massmoca.org
Gramercy Bistro: 1.413.663.5300
Hudsons: 1.413.664.6530; hudsonsart.com
Eclipse Mill: 243 Union St.; 1.413.664.9101; eclipsemill.com
Williams College Museum of Art: 1.413.597.2429; wcma.org
Sterling & Francine Clark Art Institute: 1.413.458.2303; clarkart.edu
Williamstown Theatre Festival: 1.413.597.3400; wtfestival.org
Shakespeare & Co: 1.413.637.3353; shakespeare.org
Berkshire Theatre Festival: 1.413.298.5576; berkshiretheatre.org
Norman Rockwell Museum: 1.413.298.4100; nrm.org
NOTE: Information may have changed since publication. Please confirm key details before planning your trip.