You probably won't need to pack a raincoat for a trip to the Canaries. This Spanish archipelago of seven major (and several minor) volcanic islands 60 miles off Morocco's southwest coast is said to have some of the best weather on Earth: 320 sun-flooded days a year and temperatures hovering around 73 degrees. It's little wonder that it has long been the winter playground of sun-starved Europeans. But the islands' collective beauty and climate are worth escaping to any time of year, and each isle has distinctive draws: Fuerteventura is a windsurfing hot spot; UNESCO-protected Gran Canaria offers giant sand dunes and miles of pine-shrouded mountain trails; and the coasts of Tenerife teem with marine life. Let the experts at RCI show you which island may be best for you. 
FUERTEVENTURA
The second-largest Canary (behind Tenerife) is a beach lover's paradise, offering more than 150 golden-sand playas. The showpiece among them is 6-mile-long Corralejo Beach, whose powder-fine sands line a nature reserve. Farther south, sun worshippers park themselves along the 13-mile coastline of Jandía, a peninsula popular for windsurfing. Try your hand at the sport with René Egli, which offers courses and rentals from Sotavento beach, where the windsurfing world championships are held every July.
The underwater landscape here is brimming with tropical fish. At Jandía Divers, German expat Stephan Reckers leads voyages into underwater volcano craters, home to angel sharks and barracudas. Once you're back on dry land, the Faro de Jandía lighthouse is just a few miles down the coast from here, along untamed dunes. Grab a four-wheel-drive vehicle for the trip and traverse the little paved road south of town.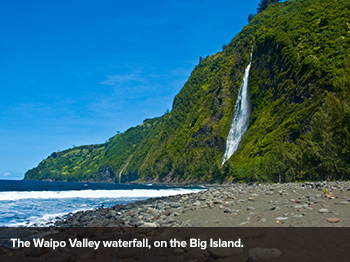 The 600-year-old former capital of the Canary Islands, Betancuria, is located in a cactus-spiked valley on the west coast. The town is anchored by the white-walled Santa María cathedral, rebuilt in the 1600s after being razed by Moorish pirates in 1593.
You'll find all sorts of crafts at Casa Santa María, a 17th-century farmhouse turned craft center where you can watch artisans working the looms and pottery wheels before you select some pieces to bring home with you. The center also has a restaurant of the same name; chef Dusan Senkerik's specialty is braised local goat. Never mind that post-lunch siesta; you'll want to walk off the meal amid the ancient tools and artifacts of Fuerteventura's native Majo tribes, artfully displayed at the Museo Arqueológico y Etnográfico, a 5-minute stroll away.
GRAN CANARIA 
In 2005 UNESCO declared 40% (roughly 240 square miles) of Gran Canaria a protected natural biosphere. It's easy to see why this island is a nature lover's dream, with its Sahara-style sand dunes and volcanic-rock formations. Kick things off in Maspalomas, a tourist town on the southern tip and home to popular Playa de Inglés. Here you'll spot the spectacular Maspalomas Dunes, a desertlike 1,000-acre nature reserve of sand whipped by the wind into tall, undulating rows. They can be fun but tiring to conquer on foot; luckily herds of camels are saddled up and standing by to help you cross the sand (camellosafari.com). Should you build up an appetite, try El Salsete, in neighboring San Fernando, where lunch will be whichever fish chef Paco Viera picked up fresh from the market that morning.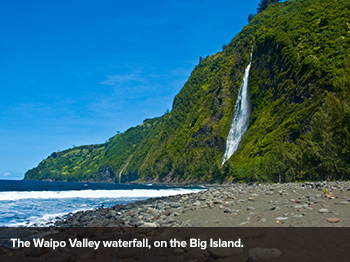 For more of Gran Canaria's natural highlights, swing north on highway GC-60 from Maspalomas through the island's arid lunar interior. Twenty-five miles (and some steep turns) in, you'll reach Roque Nublo, a 260-foot-tall volcanic-rock formation and place of worship for Gran Canaria's original, Berber settlers. From the parking area it's a 35-minute hike to the rock but well worth it for the sweeping 360-degree views out across the palm- and salt-cedar-lined ravines and valley. Serious hikers will want to carry on northwest to the Parque Natural de Tamadaba, whose network of paths winds through pine and cactus forests filled with native fauna, like Gallotializards and peregrine falcons.
If you can peel yourself away from the natural wonders, consider spending a day in Gran Canaria's 437-year-old capital, Las Palmas, pinched between two bays in the northeast. Past the cobblestoned Plaza Santa Ana, in the Old Town, is the Casa de Colón, a petite museum inside a white-walled villa with latticed balconies and green marble doorways. The museum honors Christopher Columbus, who allegedly stayed here while his ship La Pinta was repaired before sailing the ocean blue in 1492. Any day trip to Las Palmas should finish with sunset tintode verano (red-wine punch) and the town's signature papas arrugadas con mojo (cubed potatoes in a spiced sauce) on the waterfront terrace at El Charcón 41.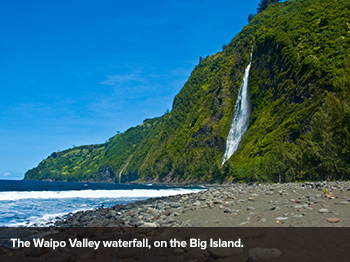 TENERIFE
This teardrop-shaped Canary annually receives 5 million travelers, most of whom come for its dramatic landscapes and yearly Carnival celebration, said to be second only to those in Rio de Janeiro. It also has centuries-old footpaths pounded out by native Guanche tribes. The most challenging trail is up Mount Teide, Spain's highest peak and the third-tallest volcano on Earth. Climbers can follow the main path (La Rambleta) to the 12,198-foot summit, crossing lava fields en route; it generally takes 6 hours. But the cable car (telefericoteide.com) can whisk you up in just 8 minutes. Regardless of how you go, you'll need a permit first, obtainable at reservasparquesnacionales.es. Once you're at the top, it's nothing but open sky and views across the Atlantic to pint-size La Gomera Island, 75 miles offshore.
Mount Teide may be majestic, but so is the island's exceptional marine life—especially on its west coast. Spy pods of pilot whales and bottlenose dolphins during a 4-hour catamaran cruise with Tenerife Dolphin, which sails through the strait separating Tenerife from La Gomera. For something more intimate, consider suiting up with Los Gigantes Diving Center to swim right up to 600-pound green turtles and six types of stingray. After your plunge, take in Los Gigantes cliffs, which drop nearly 2,000 feet into the Atlantic. Right in the shadow of the monoliths, brothers Juan Carlos and Jonathan Padrón will cook you a plate of Canarian black pork and grilled local lamb at island favorite El Rincón de Juan Carlos.
Back on the west coast you'll find the Ritz-Carlton Abama, home to Basque chef Martin Berasategui's M.B. restaurant, the only two-Michelin-starred restaurant in the archipelago. If you fancy something more classic, go on a tapas crawl through the Noria dining district, in the capital, Santa Cruz. You can feast on cod croquettes and Spanish tortilla at spots like Bulan, a great way to refuel after admiring the work of homegrown surrealist painter Óscar Domínguez at TEA gallery. Either way you're sure to get a delicious taste of the Canary Islands.
The Details
René Egli: Playa Sotavento; 011-34-928-54-74-83; rene-egli.com;
Jandía Divers: Hotel Iberostar Palace; 011-34-606-17-42-51; jandiadivers.com
Casa Santa María (1 Plaza Santa María de Betancuria; 011-34-928-87-80-36; casasantamaria.net 
Museo Arqueológico y Etnográfico (12–14 Calle Roberto Roldán; 011-34-928-87-82-41
El Salsete(Calle Secundino Delgado; 011-34-928-77-82-55
Roque Nublo (Tejeda; 011-34-928-66-60-01;gobiernodecanarias.org
Casa de Colón (1 Calle de Colón; 011-34-928-31-23-73; casadecolon.com
El Charcón 41 (41 Calle Nicolás Estévanez; 011-34-928-49-03-75
Mount Teide (Teide National Park; 011-34-922-92-23-71; magrama.gob.es
Tenerife Dolphin (Playa de las Americas; 011-34-922-75-00-85;tenerifedolphin.com
Los Gigantes Diving Center (Galeria de la Marina; 011-34-922-86-04-31; divingtenerife.co.uk
El Rincón de Juan Carlos (2 Pasaje de Jacaranda; 34-922-86-80-40;elrincondejuancarlos.es
Ritz-Carlton Abama, home to Basque chef Martin Berasategui's M.B. restaurant (Carr. General TF-47, Guía de Isora; 011-34-922-12-60-00; ritzcarlton.com
Bulan (35 Calle Antonio Domínguez Alfonso; 011-34-928-27-41-16;bulantenerife.com
TEA gallery(10 Avda. de San Sebastián; 011-34-922-84-90-57;teatenerife.es
NOTE: Information may have changed since publication. Please confirm key details before planning your trip.