The spectacular red-rock landscape alone justifies any trip to Sedona: This is one of the most scenic parts of the continent. But after a few days of driving, hiking and maybe even a helicopter ride over the Grand Canyon, your mind may turn to shopping.
Admittedly, some Sedona shops are tourist traps. And there are many, many galleries devoted to Southwestern art; this place draws painters and sculptors from all over. Art is often in the eye of the beholder, so we'll let you make your own choices there. Instead, let's focus on other shops worth visiting—especially ones selling items you won't find all over.
Start in Tlaquepaque Arts & Crafts Village, which looks more like a Mexican town than a mall. Since it opened in the early 1970s, it has grown to about 40 shops tucked along cobbled walks and in fountained courtyards lined with sycamore trees. Savvy management ensures that the stores are diverse and offer a wide range of stuff.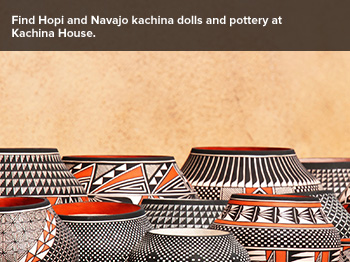 Even if you're not a big shopper, you could easily spend half a day browsing in Tlaquepaque (pronounced Tla-keh-PAH-keh), refueling at one of its excellent restaurants. Then check out Sedona's other offerings.
Kachina House
Many stores sell Native American goods, but this no-frills warehouse/showroom on a West Sedona backstreet provides one-stop shopping. Look for Hopi and Navajo kachina dolls (from souvenir quality to ones carved by masters) as well as pottery, masks, baskets and Zuni fetishes.
2920 Hopi Dr.; 1.928.204-9750; kachinahouse.com
Joe Wilcox Western Wear
Go here for authentic cowboy gear: Tony Lama boots and belts, Western snap shirts and more, for both men and women. (Not to be confused with Wilcox Indian Den next door, where souvenirs say "Made in China.")
320 Rte. 89A; 1.928.282.1348
Garland's Indian Jewelry
You'll see the same jewelry all over at similar prices, so why not take a drive up to this spacious, well-stocked shop 4 miles north of town? There are both inexpensive items (turquoise studs, $10) and high-end pieces (vintage turquoise-and-silver concha belt, $4,800). Bonus: Since it's outside town, sales tax is 7.25%, not the 10.725% it is in town.
3953 Rte. 89A; 1.928.282.6632; garlandsjewelry.com
Tlaquepaque
Tranquil and traffic-free. Among the shops worth seeking out: Kuivato Glass Gallery for decorative art glass; Ninibah for Hopi, Navajo and Zuni jewelry and other pieces; Cocopah for beads from all over, framed butterflies and bugs; Point of Sedona for bonsai cactus on sandstone pedestals; Eco Bath & Body for organic soaps; and El Picaflor for colorful Peruvian wall hangings, sweaters and crafts.
tlaq.com
The underwater show is even better. Don your snorkel mask and kick past pink, blue and turquoise parrotfish; yellow tangs; black and yellow moorish idols; and practically every stripe of butterfly fish: threadfin, milletseed, ornate, fourspot. Then comes the grand finale: Turtle Town, just off the coast of Makena. True to its name, it's a magnet for Hawaiian green sea turtles, which bob, dive and swim right up to snorkelers. But don't touch! It's illegal to get too close to these endangered creatures. Back on board, Trilogy's crew keeps you sated with a steady stream of snacks, from hot cinnamon rolls in the morning to an afternoon meal of teriyaki chicken and rice.
Center for the New Age
A visit here may help explain some of the region's New Age beliefs. Whether you're in need of a tarot card reading, a Vortex Rock or just a free aura cleansing, this is the place.
341 Rte. 179; 1.928.282.2085; sedonanewagecenter.com
Garland's Navajo Rugs
Yes, the Garland family has a high profile in Sedona, and for good reason. This shop carries a brilliant selection of handmade rugs, some museum quality. You may even meet craftspeople coming in from the surrounding reservations with their rugs, pottery and baskets to sell.
411 Rte. 179; 1.928.282.4070; garlandsrugs.com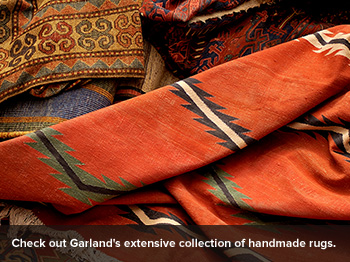 Hike House
Before you hit the amazing trails around Sedona, choose the route that's right for you on this shop's interactive Trail Finder, then get a new hiking stick and maybe some ultralight INOV-8 boots. Hiking with your pup? Consider the Ruff Wear line.
431 Rte. 179; 1.928.282.5820; thehikehouse.com
Hillside Sedona
A stylish mall with whimsical mobiles that spin in the breezes. Check out the Mineral & Fossil Gallery for prehistoric shark teeth and Romanian cave bear skulls; A Muse Gallery for colorful hand-painted shoes; Loft 54 Interiors for rustic-sophisticated home furnishings.
671 Rte. 179; 1.928.282.4500; hillsidesedona.net
Son Silver West Gallery
Possibly the most fun shopping spot, in a warren of rooms and patios hung with vintage metal signs. Pick up a fragrant ristra (string of red peppers), Mexican ceramics, a Zapotec cushion cover or a clay outdoor fireplace. The Gun Room displays antique firearms—at a $2.50 viewing fee.
1476 Rte. 179; 1.928.282.3580; sonsilverwest.com
NOTE: Information may have changed since publication. Please confirm key details before planning your trip.