Exploring national parks is a fantastic way to be one with nature, get outside your comfort zone, and enjoy the great outdoors with your family and friends. If you're planning a trip to any of the national parks this fall, here are a few travel tips to keep in mind before you go on your national park vacation
1. Get The Best Bang For Your Buck
If you're planning on visiting more than one national park in a year, consider buying the annual pass for only $80. You'll have access to more than 2,000 federal recreation sites. That's a lot of exploration!
2. Plan Ahead
There are many things to consider before planning your big trip to a national park. How many people are going with you? What activities will you be doing? Are you going for an entire day or just a couple of hours? Will there be a beach, trail, cave, or historical site? Think ahead to plan your day and keep in mind everyone's skill levels. Review each park's guidelines for fire regulations, food storage requirements, and permits. And remember to always keep it fun! You're in nature, after all
3. Time Of Year
Fall is a great time to discover the parks. The summer peak season is over, the air is crisp, and the leaves are changing colors. You may have to pack a jacket in some locations, but you can warm up with a nice hike.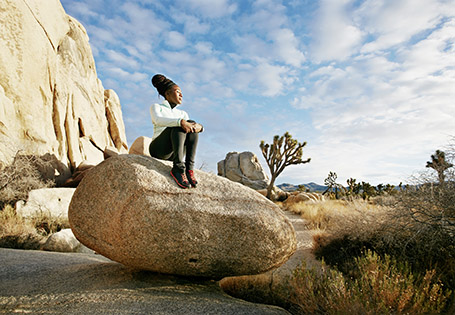 4. Pack The Essentials
Speaking of packing, be sure to pack everything you'll need depending on how long your visit is and for unexpected weather or emergencies. (And just another quick travel tip: your cell phone isn't the best choice for a flashlight, GPS, or emergency because it could lose battery or not receive cell service!) Here's a quick list of the top suggested items to have with you.
Water: reusable water bottle with filter
Navigation: map or GPS system
Sun protection: sunscreen, hat, sunglasses
Insulation: jacket, gloves, rain shell
Illumination: flashlight or headlamps
First-aid kit
Fire starters or matches
Food: fruit, trail mix, nuts, granola bars
5. Make Reservations
Some parks may have temporary reservation systems due to COVID-19 restrictions. Before you visit your favorite national park, check their website for reservation requirements and hours. Here are a few of the popular parks with current reservations.
Acadia National Park (Maine)
Glacier National Park (Montana)
Haleakala National Park (Hawaii)
Rocky Mountain National Park (Colorado)
Yosemite National Park (California)
Zion National Park (Utah)