Orlando is widely recognized as an international theme park destination. But Orlando is just as much a city for grown-ups to come and play as it is for kids. From attractions to dining and nightlife to shopping, the kid in you will have more than enough to add to your to-do list. Here are some picks to get you started.
John F. Kennedy Space Center For decades, space has been our final frontier. The Kennedy Space Center is dedicated entirely to expanding our scientific knowledge and the borders of our galaxy. Serving as the gateway for American space exploration since 1968, the Center is open for your exploration as well.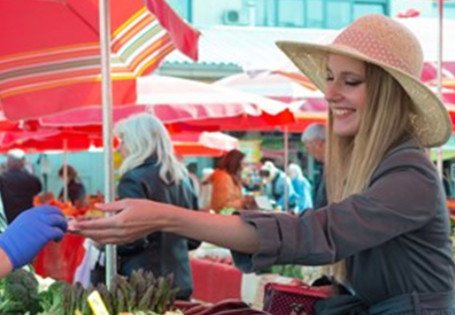 Harry P. Leu Gardens The Harry P. Leu Gardens was founded in 1961 following the donation of its historical home and gardens to the City of Orlando. Now visitors are given an opportunity to explore the 50 acres of pure, natural bliss. Stroll along paths that lead to over 40 plant collections, including a butterfly garden and Florida's largest rose garden.
Orlando Shakespeare Theater Despite its compact size, this theater continues to impress locals and guests in the area alike with the high quality of its shows. Check the theater's website (http://orlandoshakes.org/) for current show schedule.
Dining
Hanamizuki Japanese Restaurant Looking for an authentic Japanese dining experience? Hanamizuki serves dishes in Kyoto tradition, gracing patrons with sushi, steaks, tempura shrimp, sukiyaki, and even Ramen noodles at lunch time. The soothing atmosphere promotes a peaceful experience that mirrors the cuisine.
White Wolf Café The White Wolf Café was originally named after the owner's beloved white German shepherd. When the café first opened, he would greet people at the door. The area in which this place is located has many unique boutiques that emphasizes the true colorful soul of Orlando.
Café Tu Tu Tango
This artsy spot offers international cuisine in small appetizer portions so you can enjoy a variety of tastes. The fire-eating belly dancers, artists painting in various rooms, hoola-hoop girl, and tarot card reader add to the funky and spontaneous vibe.
Nightlife
Icebar The name does not betray you, for this bar was quite literally made from over 50 tons of carved ice! Icebar is kept at 27 degrees to ensure that everything is chill in both temperature and ambiance. All of the lights, frozen sculptures and music would make even Antarctica proud, along with fun ice-themed drinks.
World of Beer As the name suggests, you may count on finding a huge selection of beer here – and do not expect to be able to sample all varieties even over the course of many evenings. Trivia nights and live music sessions are commonly held at this venue as well.
The Improv For over 40 years, The Improv comedy club has produced world comedic talents at its various national locations. Adam Sandler, Bette Midler, Robin Williams, and Jerry Seinfeld are just a few household names that had beginnings at The Improv. Now with a location in Orlando, the comedy club features local talents from Central Florida. So come for the laughs, and maybe you'll see the next big comedian!
Shopping
Orlando Farmer's Market Sundays bring local vendors together at this pet-friendly farmer's market, where atypical market treats such as cupcakes and mojito tea are on sale as well as fresh produce, jewelry, pottery, and soap. If you're looking to change up dinner plans, pick up some of the seasonal ingredients to bring back to your resort to cook dinner in the privacy of your own kitchen.
Mount Dora About a 20-minute drive out of Orlando is the quaint, antique-heaven of a town, Mount Dora. Mount Dora has gift shops, boutiques, cafés, and art galleries. Most are also within walking distance of Lake Dora.
Orlando Vineland Premium Outlets This upscale outlet center is landscaped beautifully and lit with natural light, making the ambience feel like much more than the typical outlet mall. With over 160 shops, shoppers can find exceptional brands and savings of 25-65%.
NOTE: Information may have changed since publication. Please confirm key details before planning your trip.