Think a ski vacation has to cost a fortune? Think again! The tips below may help you save on your next schuss down the mountain.
TICKETS TO RIDE
Don't be startled by the price of a single-day lift ticket; nobody in the know pays that. Look online at the ski area's website for the best deals. Also check third-party consolidators like liftopia.com. Even for a one-week vacation, a season pass might be your best buy. A one-day adult ticket at Squaw Valley, for example, runs $99*—but a season-long Tahoe Super Pass for Squaw and neighboring Alpine Meadows is $439. Deadlines and blackout dates apply for many deals, so read carefully and buy early.
SMALL RESORTS, BIG VALUE
Smaller resorts are banding together to offer deals, too. For $20, the Colorado GEMS card gives 2-for-1 tickets to Loveland Ski Area, Ski Cooper and other lesser-known areas. If you're skiing as a family, aim for destinations like Steamboat, where kids ski free. At the very least, swing by a local grocery store or sports outfitter on your way to the mountain. Some sell discounted tickets at the customer service desk.
TRAVEL LIGHT
We know—easier said than done when you're talking about bulky ski clothing and gear. So skip the gear. If you only ski a week or two a year, it's probably cheaper to rent than own, and nearly every resort carries top-of-the-line equipment. For your own gear, consider shipping it ahead via a carrier like UPS. Depending on the airline and the amount of equipment you have, it may be a better deal than baggage fees. Your beloved boots can come aboard as a carry-on.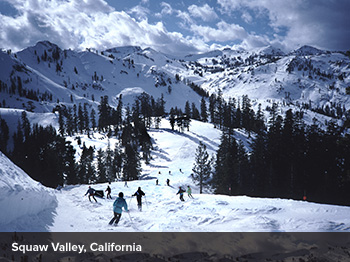 RETHINK THE RENTAL CAR
It will save you hundreds, and who wants to spend their vacation driving through snowstorms anyway? Many ski towns—Park City and Steamboat, for example—ferry visitors for free all around town, including to and from the slopes. Some regions with multiple ski areas connect those with a free bus system too, like Summit County, Colorado's Summit Stage that serves Breckenridge, Copper Mountain, Keystone and A-Basin. Line up your shuttle service from the airport ahead of time; check the resort's website for transportation options.
FUEL ECONOMY
When's the last time you found a great mid-mountain lunch deal at a ski resort? Skip the $12 pizza. Ski down to the base, where locals can point you to their favorite tucked-away deli or burrito cart. Or head back to your condo and slap together a sandwich. Take the locals' cue for end-of-the-day eats too. Nosh off the happy-hour menu, and you can dine at some of the finest ski-town restaurants for a fraction of the price. Long live après.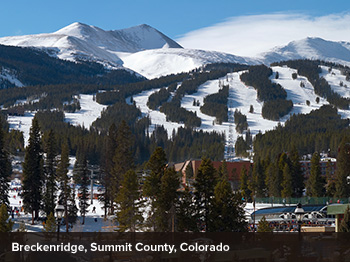 LEARN FOR LESS
And newbies should plan a trip for January, which is Learn to Ski & Snowboard Month. Resorts nationwide offer bargain packages that include a beginner lesson, equipment rental and access to beginner terrain.
NOTE: Information may have changed since publication. Please confirm key details before planning your trip.