The ultimate in rustic elegance, the earliest classic lodges of America's national parks were built by railroad barons to lure East Coasters to the West (preferably by train), promising spectacular wilderness as well as cozy beds, lavish meals and warm fires. Ironically, today these lodges can be the only way to escape the tourist hordes that descend on the parks in high season. "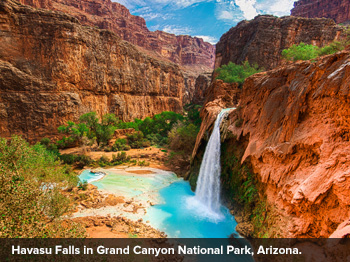 You come in the summer when it's crowded and it seems like a hassle," admits Ken Burns, director of The National Parks: America's Best Idea. But at night, after the sun and tour buses have disappeared over the horizon, you're left with peace, quiet and the joy of having a natural treasure all to yourself—with amenities. Here are RCI's picks of the 7 best.
GRAND CANYON LODGE
Grand Canyon National Park, Arizona
grandcanyonlodgenorth.com
The only place to stay on the lightly visited North Rim, Grand Canyon Lodge was first built on the eve of the Great Depression. In 1987 it was declared a National Historic Landmark. Unlike lodgings on the touristy South Rim, this hotel at Bright Angel Point lets you take in the Grand Canyon's beauty at your own pace, far from the din of buses and tour groups. There may not be a more inspiring sunset on earth than the splash of color you'll witness from the terrace.
Insider tip: If you're not afraid of heights, book one of the original deluxe Pioneer, Western or Frontier cabins on the canyon rim. (Other rooms aren't in the lodge itself, but in a motel farther back from the edge.)
OLD FAITHFUL INN
Yellowstone National Park, Wyoming
yellowstonenationalparklodges.com
In the winter of 1903-04, the grande dame of national park lodges was built by the Northern Pacific Railway in America's first national park. The Old Faithful Inn has retained its grandeur: hand-hewn log walls, gnarled-branch banisters and a towering, 76-foot-high 4-sided stone fireplace in the main lobby. The namesake geyser erupts a stone's throw from the front door, and you can even spot some of that famous wildlife (bison, wolves, bears) from your window. Book early: The 327 rooms can get snapped up 6 months ahead (but cancellations occur, so it's worth a try).
Insider tip: Go beyond the geyser and hike to Upper Geyser Basin, where bison and elk are frequent visitors.
SPERRY CHALET
Glacier National Park, Montana
sperrychalet.com ; open July 7 to Sept. 10
For those willing to work a bit for real wilderness, Sperry Chalet offers 17 no-frills rooms without car engines or unsightly roads to spoil the experience. The only way to reach this 1913 Historic Landmark is via a 6½-mile hike up the rugged Sperry Trail. The views from the lodge—of jagged peaks, glaciers, wildflower meadows and pristine Lake McDonald—are more than worth the sweat. Because of the altitude and remote location, guest rooms lack electricity, heat and running water (the dining room does have a wood stove and propane lights, and there's a bathroom building).
Insider tip: Not up for hiking with a pack? You can rent a mule or horse to carry you or your gear.
LECONTE LODGE
Great Smoky Mountains National Park, Tennessee
leconte-lodge.com
Visit LeConte Lodge for a cabin wilderness experience rather than a posh inn—you have to hike in, and there's no electricity or running water. But what you lose in luxury you get back in exclusivity: This is the only lodging within the country's most crowded national park. Its 7 cabins and 3 lodges hold a maximum of 60 guests and offer panoramic views from a mountainside elevation of 6,360 feet. Guests use kerosene lanterns, propane heaters and wash basins, and all supplies for the family-style dinners are trekked in by llama.
Insider tip: Unless you're looking for a longer trek, ignore the advice to hike in on the 8-mile Boulevard Trail—it's actually one of the most strenuous routes. The innkeepers recommend the 6½-mile Trillium Gap Trail, which is the one they use for the llamas. You'll get to hike behind a waterfall at Grotto Falls.
CRATER LAKE LODGE
Crater Lake National Park, Oregon
craterlakelodge.com ; open mid-May to mid-October
It would be tough to argue that any lodge in the entire park system offers better views than this one, perched on the rim of the 2,000-foot cliffs that tower over the flawless blue of the country's deepest lake.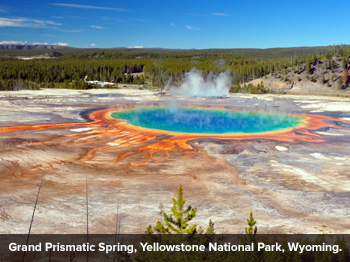 Crater Lake Lodge still conveys the rustic feel of its 1915 origins, but it was completely dismantled and rebuilt in 1995, giving the 71 rooms such modern comforts as private bathrooms.
Insider tip: Bring your gear if you like to fish—no license is required for Crater Lake, which is home to both rainbow trout and Kokanee salmon. But be warned: The hike down to the lake and back is challenging.
GREYFIELD INN
Cumberland Island National Seashore, Georgia
greyfieldinn.com
It's located within a National Seashore, but we couldn't cross Greyfield off our list—there's no more refined place to stay in any park in the country. The inn was built as a vacation home for the Carnegie family in the early 1900s, and the standard of elegance hasn't changed since then. Cumberland Island itself allows no more than 300 visitors per day, and most take the ferry back by late afternoon. That leaves Cumberland's subtropical wilderness and 17 miles of white sand to a handful of campers and the lucky guests staying in Greyfield's 11 rooms. The inn is still furnished with Tiffany and Chippendale family antiques, and guests dine on fine china at candlelit tables.
Insider tip: Take a look at the one-room church where JFK Jr. was married, then grab a basket lunch and some bikes for a ride towards the island's wild northern end.
THE AHWAHNEE
Yosemite National Park, California
yosemitepark.com
Now known for its lavish special dinners almost as much as for its stunning valley setting and architecture, the 83-year-old Ahwahnee is an eclectic blend of design influences, from Native American to Art Deco. JFK and Queen Elizabeth are among the prestigious guests who have enjoyed its luxuries: mosaic floors, stained glass, a solarium, and floor-to-ceiling windows that allow unbroken views of Yosemite Falls and Half Dome. If you can't reserve one of the 123 rooms, stop by to admire the valley views from the massive Great Lounge, framed by hand-stenciled beams, huge sandstone fireplaces and a dozen 24-foot-high windows
Insider tip: Book a cottage down near the Merced River: more space and solitude than a lodge room, for the same price.
NOTE: Information may have changed since publication. Please confirm key details before planning your trip.